COVID-19 Update Letter From Administrator – March 31, 2020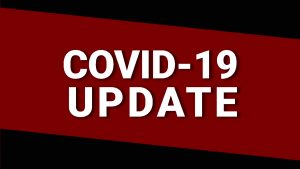 Just a few reminders and updates for this edition:
Tele-Health
While physicians are obviously an essential part of your loved one's care; we are planning ahead and have a new contract to provide for additional physician coverage using Tele-Medicine services. This service will be available to your loved one, should their physician be unable to visit our center. Our team will be able to utilize the services of a tele-health provider for the same issues your personal physician would address.
Care Packages
We have some new guidelines that we have received; we can no longer accept dropped off food and care packages for residents. Please use the U.S. Postal Service to send care packages to your family members. We encourage you to allow our laundry department to wash your loved one's clothing in house; if that is not possible, continue with current procedure of dropping and picking up laundry.
PPE Donations
Many thanks to our families who dropped off masks, googles, and bleach.  We could use additional Personal Protective Equipment ( PPE) especially gowns and masks.  In addition,  we are also in need of thermometer plus probe covers,  Oximeter, alcohol prep, wipes , gloves, hand sanitizer, nebulizers, ready bath shampoo caps, etc.
And for housekeeping, toilet paper, hand sanitizer for dispenser, soap for dispenser and hand towels.   If you know anyone who has access, please let us know or have them contact us.
Activities Recreation– How your loved one is spending their day
The visitor restriction placed on our center stipulated that no outside entertainers could perform at our center, as well as the assistance of our volunteers. Additionally, we, just like you, are practicing social distancing, as best as we can. Therefore, activities are taking place – Recreation staff continue to do 1:1 visits, activity and refreshment cart visits using social distancing and even throughout hallways.
Our alternative visits are up and running. We appreciate your patience as we continue to work on making it the best possible experience. Contact us for more information.
With your written permission, we will post more pictures of your loved one on our Facebook page for you to see of them engaged in activities and sharing moments with our staff. If you do not consent to this, we can send you pictures to your phone/email.
If you have an old iPad, Kindle, or tablet device not in use, our Resident Council will happily accept it to be used for FaceTime. We are trying to provide connectivity via "virtual visits" using the technology that we are fortunate to have in 2020.
For your loved ones:
As you know, guidelines and recommendations from state health departments and the CDC are updated on a daily basis – and we are staying on top of them and adjusting as quickly as possible to meet them.
We continue to take a full set of resident vitals each shift along with their O2 saturation level. We are observing also for subtle changes (increased weakness, confusion, agitation).
Residents with sudden onset of symptoms will be placed on "droplet precautions" until their case can be reviewed.
We continue to focus on keeping the building clean – paying special attention to high-touch areas, disinfecting, monitoring our cleaning supply levels and ay updates and guidelines form the CDC in this area.
Our Employees
The last days and weeks have been incredibly trying for our employees. Their jobs are difficult even on the very best days, and right now, they are being asked to handle an even greater load. Their work has not gone unrecognized.  We have received, calls, notes of thanks and messages on our Facebook page from family members and others who are so grateful for their "Healthcare Heroes." Their presence and professionalism provide great emotional support to our residents, especially at this time.
As a reminder:
At the start of each employee's shift, they are required to
Sign in
Get their temperature and Oxygen saturation taken.
Answer a series of questions on their health, their recent travel and if they have been in contact with someone known to have COVID-19
Moving Forward
What else would you like to see in future emails each week?
What other topics do you want to hear about on our "Town Hall" calls?
As I have said before, I would like to personally thank you for your patience during this very unusual time we are all facing. This is an unprecedented time for all of us and we appreciate the support and kind words of encouragement we have received. We continue to monitor and look to our state and federal governing bodies on updates for Covid-19. We appreciate the support we have received from families and the general public. We also appreciate the dedication from our employees under these stressful and uncertain times.
Thanks for the support – now, in the past and in the future!
Sobha Lamontagne
Administrator